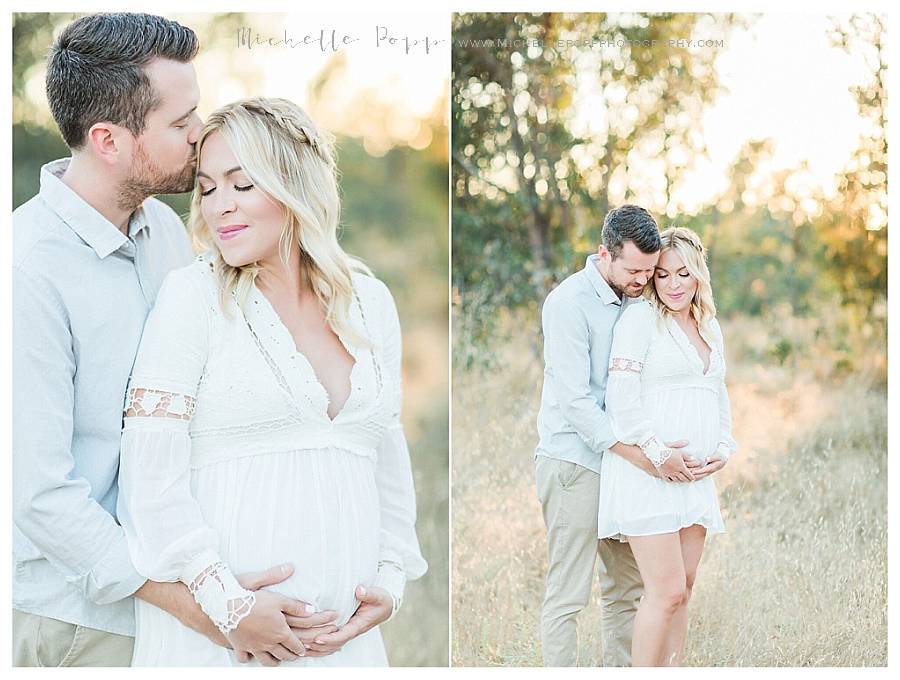 How To Prepare For Baby
Whether you've recently found out that you're pregnant or are a couple months away from meeting your sweet new bundle of joy, this post is for you mama! The joyful emotions and excited anticipation that flow out in the months leading up to your due date can be overwhelming, especially if you have a lot on your to-do list. Preparing for your new baby is exciting and you deserve to have the most stress-free experience doing so.
1. Schedule a Hospital Tour
This is super important especially if you are delivering there for the first time. Knowing exactly where to go will make go-time a lot less stressful. These tours are always free and are guided by a professional L+D nurse who can answer questions and help you register once the tour is complete. You will get to see birthing rooms, recovery rooms, and dads will have a better idea of how to navigate the building.
2. Research Your Preferred Birthing Method(s)
Figure out what type of birth you want to experience well in advance so you can mentally and physically prepare for it in the months leading to your due date. Signing up for birthing classes is also a great idea if it's your first baby, or if it's been a while since your last pregnancy. Give yourself plenty of time to think about what you want your birth to look like…whether its au natural, with an epidural, and what kind of atmosphere you want to be in, it's important to have this planned out so that you feel prepared and ready for due date time.
3. Book Maternity + Newborn Portraits
This is such an exciting and sweet time in your life, being on the journey to becoming a mother! The biggest regret I have from my own experience is not having newborn portraits done of both my boys…I deeply treasure those images I have of my younger son, and so many mamas tell me how grateful they are for those priceless sweet images of their tiny loves during the first few weeks of life. It's easy to forget how tiny and squishy their features were, so having those images is absolutely necessary to savoring those first memories.
Contact me ASAP to get your due date on the calendar as I typically book a few months in advance. Also you can check one more thing off your list and won't have to worry about scheduling your newborn portraits once your baby arrives! Click here for more information on newborn sessions, and here for pricing details. You can also view more info here about booking your "Baby's First Year Portrait Collection."
4. Pack Your Hospital Bag With Essentials Only
There are so many things Pinterest will tell you that you "need" to bring to the hospital, but really, a lot of items are not even necessary (let alone, wont even be touched). here are the basics and most necessary items that you should have on hand while you're at the hospital:
Black maternity panties
Nursing robe
Cozy socks and/or slippers with non slip grip
Nursing pillow (lactation consultants will help you 24/7 with nursing while you're there, and bringing what you'll be using at home will make you more confident for your nursing journey)
Pillow(s) from home to sleep on for both mom and dad
Deodorant, travel size shampoo and conditioner/dry shampoo, toothbrush and tooth paste, mouthwash, hair ties
For dad: laptop + charger, favorite snacks, athlesiure clothes he can lounge in, phone charger so he can snap some pictures of baby while you're staying at the hospital.
5. Stock Your Freezer With Pre-made Meals:
I have a few go-to tried and true meals that my family loves. These type of "freezer friendly" meals are essential for the first couple of weeks you're at home with the new baby! Anything that can freeze well, makes lots of leftovers, tastes good, and is packed with nutrients will be optimal for you to make ahead of time.
My favorite that I love to share with new mamas is a delicious and healthy chicken tortilla soup recipe! It's perfect to double the recipe and freeze. I sub for chicken bone broth and omit the water. Click below for the recipe!
Slow-Cooker Chicken Tortilla Soup
I hope this list helps you to feel more relaxed, less stressed, and all the more excited for your little one's arrival! I cannot wait to get to know you and meet your tiny little love when the time comes. Please reach out to me for a complimentary consultation to discuss booking your maternity and newborn sessions this year!